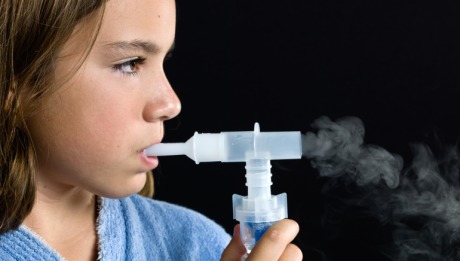 What are breathing treatments?
Breathing treatments help you breathe better by treating wheezing, shortness of breath, and other respiratory problems. Breathing treatments involve inhaling medications in a mist form using a nebulizer device. Your doctor may recommend breathing treatments to treat asthma, pneumonia, cystic fibrosis, severe allergic reactions, and chronic obstructive pulmonary disease (COPD).
Breathing treatments, or nebulizer treatments, are only one method of treating respiratory diseases. Respiratory inhalers and oral and intravenous (IV) medications are other methods of treating respiratory problems. Discuss all the treatment options with your doctor to understand which choices are best for you.
Types of breathing treatments
Breathing treatments include medications that treat respiratory infections, chronic lung diseases, asthma attacks, and respiratory emergencies. Types of breathing treatments include:
Antimicrobial medications to treat respiratory infections. Examples include pentamidine (Nebupent), ribavirin (Virazole), and tobramycin (TOBI).
Bronchodilator medications to help relax and open airways. Examples include ipratropium (Atrovent)and metaproterenol (Alupent).
Combination medications include ipratropium/albuterol (DuoNeb)
Corticosteroids (steroids) to reduce airway inflammation. Budesonide (Pulmicort Respules) is an example.
Mucolytics to loosen, thin, and help clear mucus secretions from the lungs. Examples include acetylcysteine (Mucomyst) and dornase alfa (Pulmozyme).
Short-acting beta agonists are bronchodilators that relax and open your narrowed airways. Examples include albuterol sulfate (AccuNeb) and levalbuterol HCl (Xopenex).
Long-acting beta agonists are bronchodilators that you use in combination with inhaled corticosteroids. Examples include arformoterol (Brovana) and formoterol (Perforomist).
Racemic epinephrine to treat severe asthma attacks, croup, and other emergency breathing situations
Other procedures that may be performed
Your doctor will likely prescribe one or more additional treatments and procedures to manage your respiratory disease and breathing problems. These will vary depending on the specific disease, the severity of the disease, your medical history, your age, and other factors. Treatments and procedures may include:
Allergy testing and allergy treatments for people with allergic asthma
Arterial blood gas test to measure oxygen and carbon dioxide levels and other factors in the blood
Chest X-ray and CT scan to diagnose respiratory diseases and other conditions, such as congestive heart failure, that may occur with respiratory diseases and make them worse
Intubation and ventilation for exhaustion or respiratory arrest due to severe respiratory disease
IV antibiotics to treat an acute infection, such as bacterial bronchitis or bacterial pneumonia
Pulmonary (lung) function tests to evaluate breathing and lung function and help diagnose and manage respiratory diseases. Tests include spirometry and bronchoprovocation testing.
Pulse oximetry to measure oxygen levels in the blood
Supplemental oxygen to increase the amount of oxygen in the blood
Why are breathing treatments used?
Your doctor may recommend breathing treatments to treat airway inflammation, shortness of breath, wheezing, coughing, and thick mucus due to the following diseases and conditions:
Anaphylaxis, which is a life-threatening allergic reaction that causes swelling of the breathing passages
Chronic respiratory diseases including asthma, cystic fibrosis, bronchopulmonary dysplasia, and chronic obstructive pulmonary disease (COPD), which includes chronic bronchitis and emphysema
Lung infections including pneumonia, acute bronchitis, and fungal and viral infections
Foreign substances in the airway or lungs including objects and stomach contents that are inhaled into the lungs
Sleep apnea including snoring and breathing pauses in children and adults
Who performs breathing treatments?
A respiratory therapist or nurse will perform your first breathing treatment and teach you how to do your own breathing treatments at home.&
Medical Reviewer: Daphne E. Hemmings, MD, MPH
Last Review Date: Jul 7, 2013